Our footy idols are now walking billboards for the alcohol industry.
The National Rugby League (NRL) is saturating the game with aggressive alcohol promotion, despite the harm that alcohol causes in our communities.
Former Parramatta and NSW State of Origin player, and FARE Director, Steve Ella wrote to the NRL back in May with his concerns, but still hasn't heard anything.
Steve, and his daughter Kristen, then started a Change.org petition calling on NRL CEO Todd Greenberg to phase out alcohol sponsorship in our game.
Their #BoozeFreeSport petition has since been signed by thousands of people who firmly believe that alcohol and sports shouldn't mix.
This support is echoed in recent nation-wide polling which found that 70 per cent of Australian adults believe alcohol advertising should be banned on TV before 8.30pm, and 60 per cent think alcohol sponsorship should be banned from sport.
Australians have clearly had enough of alcohol advertising and sponsorship in sport, with many welcoming this campaign for change.
Here's some of what they had to say.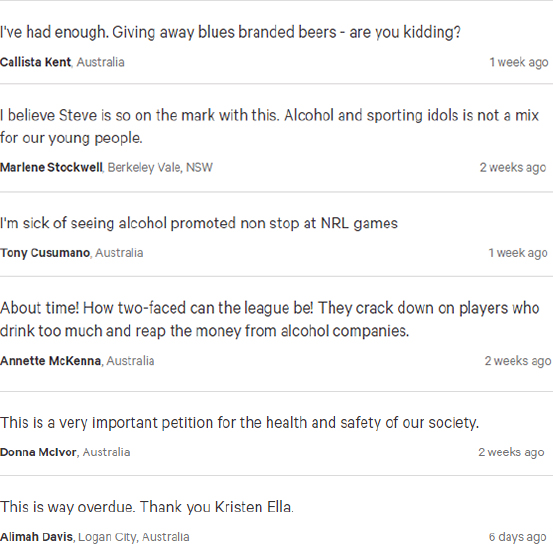 Given their conflicting values and nature, many of the petition signatories rightly questioned why, and how, the partnership between alcohol and sport even exists in the first place.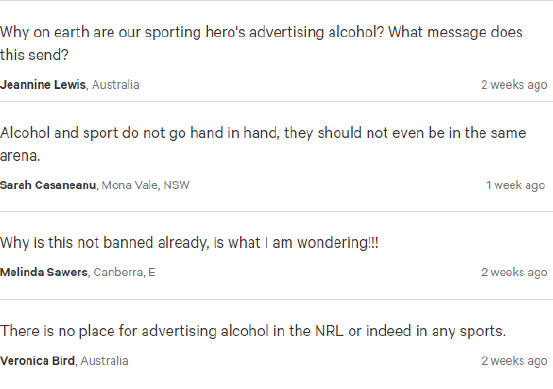 Many noted that somewhere along the way, it become the cultural norm for alcohol sponsors, brands, and promotional messages to have such a strong presence in rugby league and many other professional sporting codes.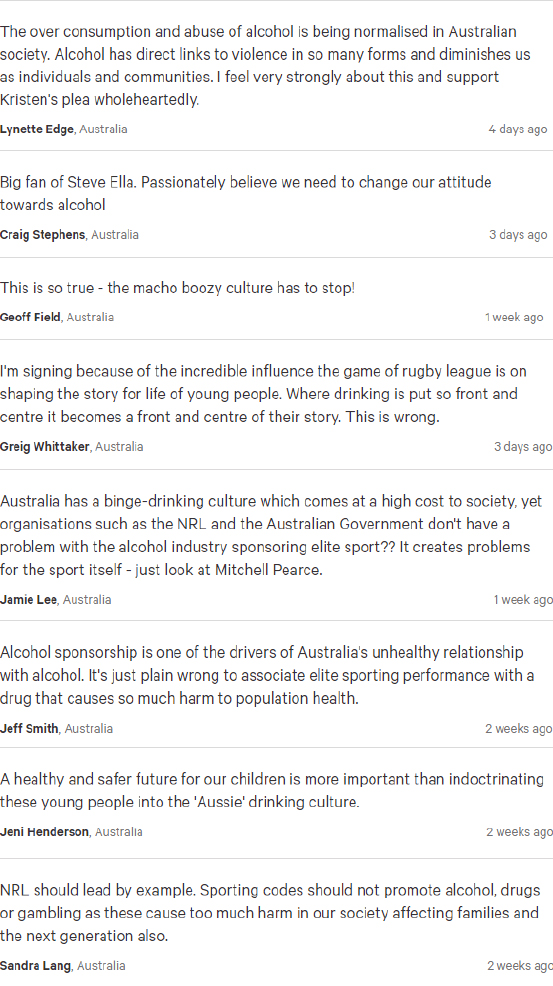 Many also draw comparisons to, or expressed concern about, the other kinds of unhealthy products being promoted in the game – including marketing for tobacco, junk food and gambling.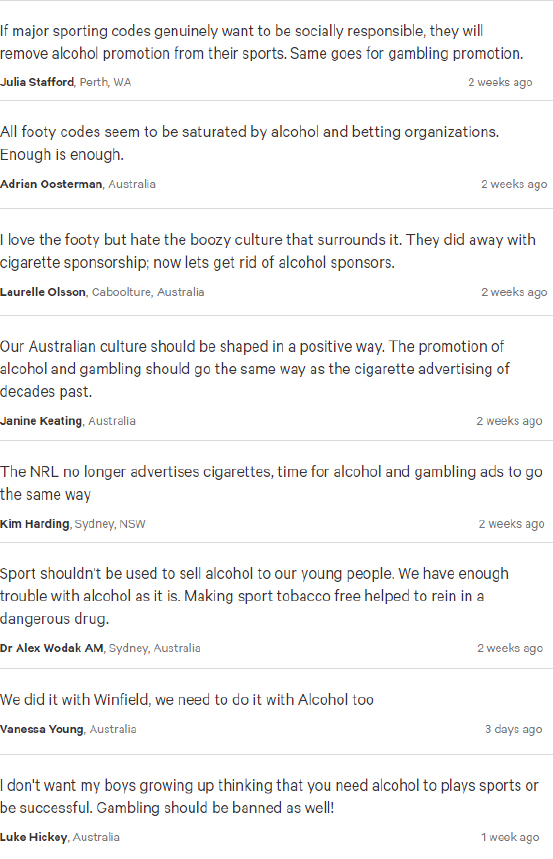 A key theme among supporters is the need to better protect our children and young people, and restore the family-friendly status to our favourite sports.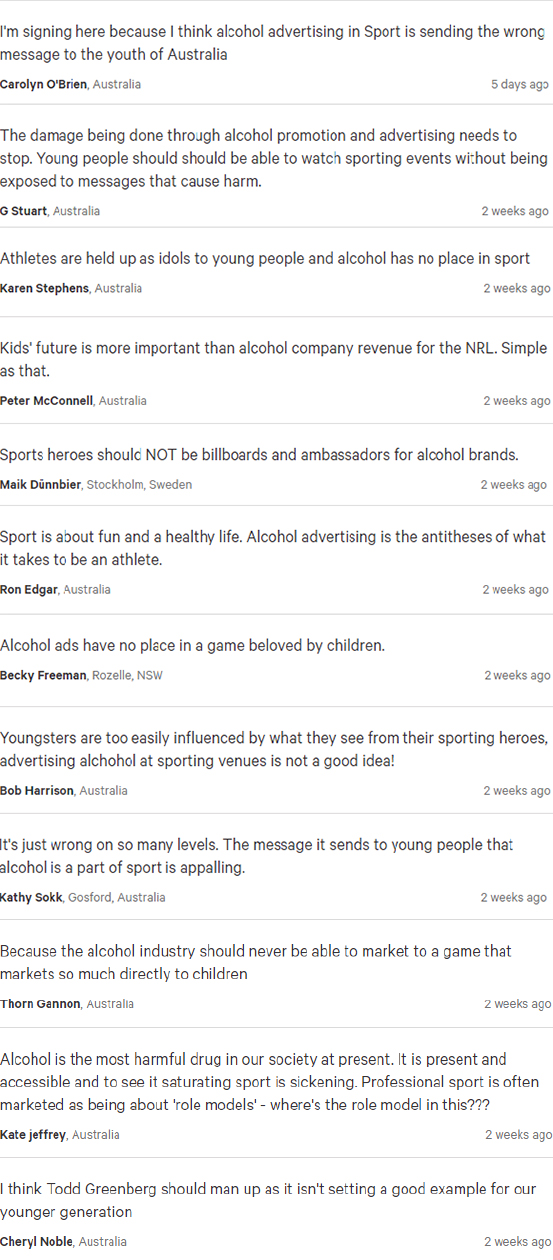 A number of parents have signed the petition demanding a better future for their kids.
---
If you too would like to see #boozefreesport, please sign and share the Change.org petition today.
You can also amplify our efforts on social media by joining in on FARE's Thunderclap.
Let's protect our children and take alcohol out of the game we love.
Related content
Steve Ella: Free blue VB cans are a new low for State of Origin's partnership with alcohol
Kristen Ella: Do what's right and take alcohol out of the game we love